Use MeOnly to: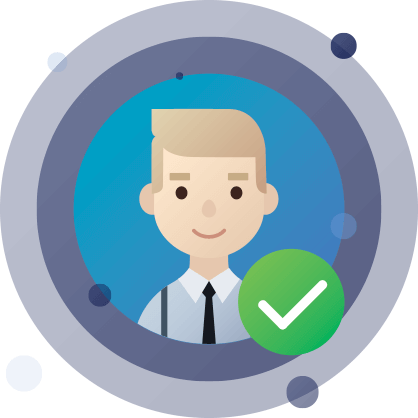 Positively identify before sharing personal or sensitive data
Replace username/passwords with facial capture logins
Validate activity across your private accounts and logins. Stop unauthorized users in their track.
The MeOnly system is completely modular, fully customizable and platform independent: add it to your existing in-person or online verification process.
Industry leading facial recognition
Multiple modes of verification: face, eye, voice, age, gender & more
Advanced Antispoofing and liveness detection
Document comparison verification
Personal history awareness questions
Partners integrate MeOnly with a simple API
One time registration enables cross platform and website registration and sign-in
No special hardware required. Most modern Phone or Computer cameras suffice!
Industries
MeOnly provides a secure, scalable, flexible, cloud multi-modality biometric identity authentication VaaS platform for virtually any industry. Our easy-to-use solutions are powerful and easy to incorporate within your existing software or application. Register once and verify or sign in with any partner.
Next Generation, Powerful Single Sign-On Features that Improve Productivity and Security
MeOnly is the only solution you need for multi-mode biometrics authentication. Secure access to a cloud-based service, provide a website login interface, verify identities for sensitive healthcare applications or just make sure you're charging the right account for ride-sharing MeOnly is the answer.
Fully configurable to provide either ID verification or single-sign-on: MeOnly puts "ME" fully in charge. Our robust backend includes full logging and advanced customization. MeOnly gives the service provider extreme control while presenting the user with elegant simplicity.